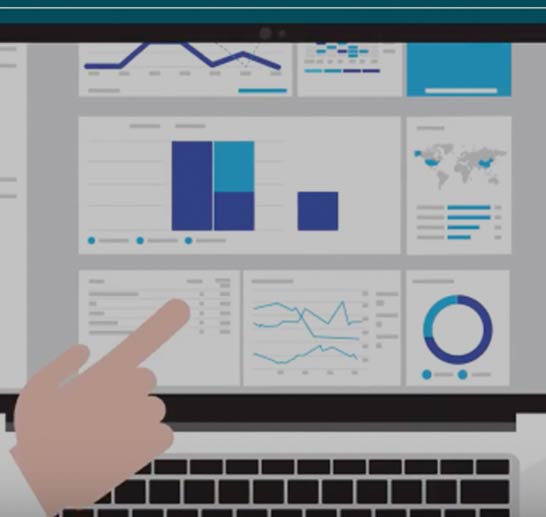 Web Analytics
Track and Report your Website Traffic Successfully in China & APAC Region.
Chinalytics is hosted inside the Great Firewall and provides a superior level of ease, accuracy, and insight that exceeds anything else available for site analytics. Customer testimonials highly praise the user-friendly platform, which provides an outstanding range of comprehensive information.
With locations in Beijing, Shanghai, Hong Kong, Vancouver and San Francisco, our teams are ready to support your on-boarding into the Chinalytics platform.
GET STARTED NOW
Hosted inside of China
SSL secure connections and No data-loss as nothing travels through the Great Firewall of China
Dedicated Service Layer
Chinalytics service team on-call to support your data interpretation and integration needs
Individual User Journey Tracking
Track up to 100 visits from a user. IP tracking and unique IDs auto-created for each user
Tracks Baidu Ad Words
The only English analytics software integrated with Baidu
Integrated with WeChat
Measure user data inside of WeChat apps. Attribution in and out of WeChat
Custom Data Display & Multi-lingual
Fully custom interface, to suit your data needs. Available in 54 languages and growing!
IMPROVE CUSTOMER EXPERIENCE
Honeywell utilizes social media campaign attribution through Chinalytics Web Analytics to optimize social media marketing. Honeywell implements WeChat tracking to monitor campaign performance and implements banner click tracking to evaluate content effectiveness, in order to improve customer experience. Increasing future conversions depends on Honeywell's ability to accurately identify and track website traffic, which it is doing remarkably due to our analytics platform.
See how they achieved this with Chinalytics Web Analytics today.
Track banner clicks
Track outlinks to Tmall & JD
Track WeChat visits
Know campaign contribution
Track social media campaign attribution
Track form field activations
INCREASE CONVERSION RATE
Hertz uses Chinalytics Web Analytics custom variables to track specific customer data. It implements e-commerce tracking to better understand conversion funnel abandonment generating conversion rate uplift. Specific customer data is analyzed by setting custom variables to obtain a comprehensive understanding of the customer journey. Using the Chinalytics Enterprise account, Hertz implemented advanced segments to measure user behavior and conversion data outstandingly.
See how they achieved this with Chinalytics Web Analytics today.
Custom variable tracking & Custom e-commerce tracking
Promotion codes: (pc code, cop code, rate code)
Extra services (baby seats, GPS)
Convert the official international currency to USD (updated daily based on European central bank)
Track taxes, shipping and discount (info needs to be provided by client)
"Chinalytics shows us our Chinese consumer buying behavior. That's a huge benefit in helping us with our key marketing and product decisions. A user-friendly platform with readily available customer support is an added bonus especially when you need the information from comprehensive data insights."
CHINA, Beijing
SOHO – XianDaiCheng
88 JianGuoLu Building A Suite 3209
Chaoyang District, Beijing
China, 100023
Tel: +86-10-85-80-3111
Fax: +86-10-85-80-0756
Email: info@chinalytics.com
CANADA
#316 – 744 West Hastings Street
Vancouver, BC
Canada
Tel: 1-604-336-3899
Training and Support when you need it.
Whether you are familiar with analytics or new to analytics platforms, we offer support through training, webinars and provide full access to our Support Centre to help you meet your business needs.
Chinalytics Web Analytics is the leading industry standard for web analytics in China. Take advantage of our training courses and webinars that come with the program, today!
TRAINING SERVICES
Gain a competitive advantage by understanding how people interact and receive your brand.
Chinalytics offers onsite and online training to help our clients not only learn, but master web analytics easily.
Onsite training provided for Beijing, Shanghai, Guangzhou, and Shenzhen!
Our custom courses will help you understand the importance of Web Analytics and how it will accelerate your business into greater realms of success.
Get In Touch
---
WEBINARS
New to Digital Analytics?
We will cover all the basics, as well as, advanced levels with you.
We provide bi-weekly webinars to teach you all you need to know about digital analytics.
Get In Touch